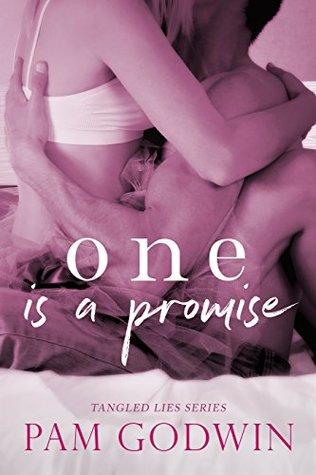 Title: One is a Promise
Series: (Tangled Lies, #1)
Author: Pam Godwin
Genres: Adult Contemporary Erotic Romance
Tropes: Boss/Employee, Rich Alpha Male
Rating: 4-Stars
Cliffhanger: Yes
HEA: No
Blog: HERE

One promise.
One forever.

One look and I knew Cole was mine. My dark rebel in leather. My powerhouse of passion, devastating smiles, and impulsiveness.
When his job sends him overseas, he promises to return to me.
A promise that's destroyed in the most irrevocable way.

Two years later, an arrogant suit invades my heartbroken loneliness.

Clean-cut and stern, Trace is everything Cole wasn't.
At first, he's a job that will rescue my dance company. But as he intrudes on my life, our hostile relationship evolves.
He knows I'm still in love with Cole, but his dedication is my undoing.

Then a catastrophic moment changes everything.

Promises resurface.
Lies entangle.
And an impossible choice shatters my world.

I love two men, and I can only have one.




♥ (Tangled Lies, #1) One is a Promise
♥ (Tangled Lies, #2) Two is a Lie
♥ (Tangled Lies, #3) Three is a War

Books must be read in order.




I say this every time, but...it happens. Every. Time. I start a new Pam Godwin book, she surprises me yet again with how beautiful she writes. The emotions in her words. The connection between her characters. It's so real, and just always so amazing to read.

"Love isn't a choice, you know… You can't control it. It just … happens, and you better hold on for dear life, because you never know when you'll lose it."

And One is a Promise was no different—it captivated me, tortured me, ripped my heart out for one man, all the while giving it to another. I ached. I screamed. I cried. I loved the characters, loved for the characters, and yearned for the characters.

"I need to know if you are mine or his."

This book is intense—it has a harsh push-and-pull romance, the ache of lost love, and the heart-wrenching angst of an impossible love triangle.


"My hands plunge into his hair, pushing, pulling, and ripping at the strands. Desire wars with disgust. Anguish begets pleasure, and I'm lost beneath the diabolical swirl of his tongue, torn between wanting him and hating him, aching for relief and despising myself for it."

Since this is only book one in the Tangled Lies series, I can't wait for the second and third books to come. I'll be waiting with bated breath, with only the imaginings of Cole's dimpled smile to keep me company.



Because love doesn't end with death. It doesn't shrivel and disintegrate with the ashes. It hovers, follows, haunts the living.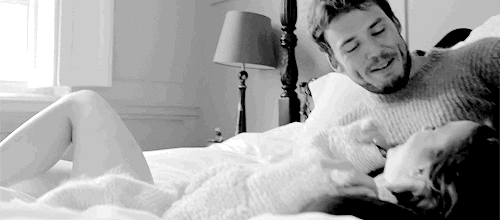 Hero: 4-Stars
Heroine: 4-Stars
Romance: 4-Stars
Sex: 5-Stars
Plot: 5-Stars
Dialogue: 5-Stars
Writing: 5-Stars



PS: I was given a complementary copy of this book. But I do solemnly swear that I am up to...good. *wink* This is a fair, honest review and/or rating(s) of this book, pinky promise.