Title: Snow's Seduction
Series: (A Snow White Werewolf Tale, #1)
Author: Kristin Miller
Genres: Fantasy Paranormal Erotic Romance
Tropes: Werewolves, Friends to Lovers, Mistaken Identity
Rating: 5-Stars
Cliffhanger: Yes
HEA: No
Blog: HERE

Hair black as a raven's coat, skin as white as snow, lips as read as, blabitty-blah, blah, blah. If one more person calls me sweet and innocent, I'm losing my head.

I've got more pressing matters to think about. Like the fact that our wolf pack is in serious debt. If I can't find a way to secure financing for our estate, we'll lose our shifting sanctuary. My stepmother—wonderfully wicked as she is—has come up with a plan: seduce a rich jeweler who's visiting for the weekend. And then, when he agrees to bond with me and make me his forever, we'll be saved. Not such a bad deal, considering he's crazy hot, and I've had a crush on him forever.

One problem: I'm not a temptress, not by a long shot. It's a good thing my childhood best friend, Hunter, has come back into the area. He's always been a playboy and knows how to get what he wants. He agrees to teach me the rules of seduction, but before long, I realize I'm the one being played.



♥ (A Snow White Werewolf Tale, #1) Snow's Seduction
♥ (A Snow White Werewolf Tale, #2) Snow's Submission
♥ (A Snow White Werewolf Tale, #3) Snow's Surrender

This series is a three part serial, and all novellas need to be read in order.




Snow's Seduction is the first novella in Entangled Scorched's three-part serial, A Snow White Werewolf Tale by Kristin Miller. And this is Snow White like you've never seen her before—she's wicked sexy and oh-so fierce.


"Mirror, mirror, on the wall," I whisper, staring at my reflection, "please tell me how to seduce them all."


Loosly based on the fairytale of Snow White and the Seven Dwarfs, this fast-paced, just-for-fun novella pushes you into a wolfish forest of Snow's tangled love life—where she asks her childhood best friend, Hunter, to help her seduce her Prince Charming.


"I don't know what has gotten into me. Other than Hunter's gargantuan cock , of course."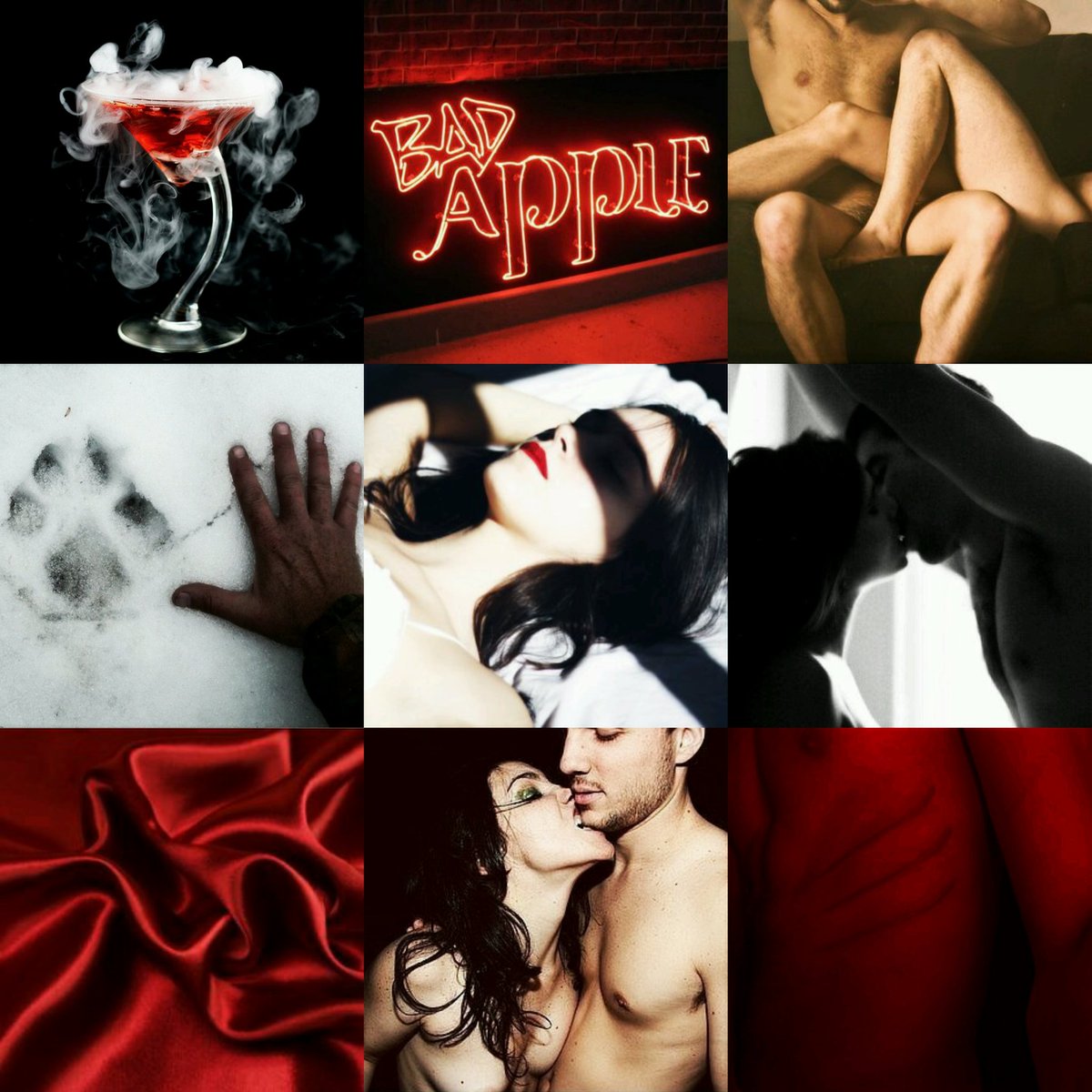 Even if you don't like paranormal, shifter stories, you still can enjoy Snow's Seduction, as the werewolf-element isn't a main focus—the love and wicked-good sex is.


And rest assured, though you can read this in one night (perhaps with an appletini in hand?), the characters are well-enough developed that the story just comes to life.


"My pleasure. Actually, the pleasure will be yours.

As I've read all three parts to the serial, I can say for certain that A Snow White Werewolf Tale keeps getting better—the plot thicker, the love deeper, the sex harder—as each book in the serial series continues. And this novella, Snow's Seduction was an enjoyable introduction into this werewolf fairytale.


"No, what I want is a man who'll sex me like Hunter and love me like forever,"

Kristin Miller wrote this 'Snow White' reflection in such a fun, light-hearted way. This novella is purely for those who are looking for a quick, smutty read, that is promised to make you smile—no witchcraft or poison apples needed.




Hero: 5-Stars
Heroine: 5-Stars
Romance: 5-Stars
Sex: 5-Stars
Plot: 3.5-Stars
Dialogue: 5-Stars
Writing: 5-Stars


PS: I was given a complementary copy of this book. But I do solemnly swear that I am up to...good. *wink* This is a fair, honest review and/or rating(s) of this book, pinky promise.