Title:
PS...You're Mine
Series:
(Standalone)
Author:
Alexa Riley
Genre
: Adult Contemporary Erotic Romance Novella
Rating:
5-Stars
Cliffhanger:
No
HEA:
Yes
Review on Goodreads:
HERE
Katie Lovely signs up her class for a project, writing letters to Marines serving overseas, but a calculation error means she has to participate along with the class.





She isn't prepared for what happens after she gets the first letter.





Sergeant Major Mark Gunner is serving his last tour and looking forward to getting out of the Marines. When he gets a letter that captures his heart, everything suddenly changes.





Their worlds connect and letters flow, creating a love unlike any other.





But when their time is up and the letters stop, will his claim remain?



Warning: This is a super quick, sweet, and dirty read with a small Valentine twist. *whispers* Don't worry, it's a happily ever after!
♠ ♥ ♣ ♦
Redheaded, curvy Katie
is known to her high school students as
Miss. Lovely
—a
shy
,
innocent
teacher who loves to inspire the minds of others,
bake delicious goods
, and
blush
from the lingering stares of men.
She got my cock hard with a box of cookies. I can't begin to imagine the possibilities.
Although when Miss. Lovely has her class participate in the
Adopt-a-Marine program
(where students and Marines correspond via mailing letters), a single Marine fails to be adopted due to a forgotten
error
—and unable to bear the thought of a nation Hero going without
letters
, Katie tentatively
puts pen to paper and writes
him.
Sergeant Major Mark Gunner
is a man who lives, eats, and breathes the
military
; he knows no other way, as he was an orphan boy who turned into a
man in uniform
as a means to survive...which raised Mark in a strict,
solidarity
life.
So when an
unexpected letter
with his name
scribbled on the envelope
arrives in the
mail
, he thinks it's an error...and as he
reads the words written
inside, he learns it is—a
beautiful
,
life-altering
, one that introduces him to the woman that changes his life forever.
"Katie Lovely. You sure do sound like it," I say, running my roughened fingers over her signature.
Because
day after day
,
letter after letter
, Katie and Mark
write a friendship in ink
that soon becomes
a relationship kissed with stamps and signed with longing
...until time ticks down when Mark is freed from his duty, and vows to serve the
beauty
who holds his
heart
for lifetimes to come...
♠ ♥ ♣ ♦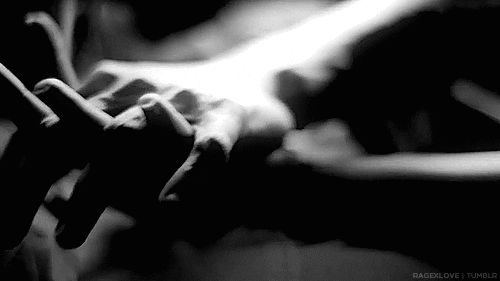 Not only was the heroine—Katie Lovely—a
cutie pie
, but her name was too. *Giggles* And it was
heartwarming
to see the
timid
,
hidden innocence
in her blossom to a bold,
believe-she's-beautiful
woman...all thanks to the
confidence
she gained from Mark's attentions, as well as their
heart-felt love
.
She's utterly adorable, and I can't describe how it feels to have someone write me a letter. I've never gotten anything like this before, and it surprises me how much I love it. What's even more surprising is how much I enjoy her.
And the Hero—Sergeant Major Mark Gunner—might've been a
tall
,
strong
,
virile
,
slightly older
male—but there was a certain
naivete
about him. As if, underneath the tough-jaw and crisp uniform, he had never lived, never loved, until Katie. *Swoon* So yeah, he pretty much stole my heart. ♥
She's been the one since she sent me the first letter, and she's been mine ever since.
♠ ♥ ♣ ♦
I've got a weakness for desserts, and the more chocolate the better. I don't know that I could share, though. I'm a pretty possessive kind of guy. Especially when it comes to things I like.
PS...You're Mine
is one of those novella's that make you
smile
, make you
giggle
, and
swoon
. It's the kind of story that captures your attention with its
cute plot
,
adorable characters
, and
sexy scenes
.
Unique to Alexa Riley's usually
down-n-dirty
books, this novella might be a quick read—but there's a
slow build of intensity
between the Hero and the heroine as they share messages of
hope
and
dreams
and
laughs
and
love
through written correspondence...
I've read and reread her first letter over and over. It's worn from all the times I've held it, but I'd be lying if I said it didn't mean a lot to me.
And with each page, every letter, the
ache for each other bleeds into their xoxo's
—and you
feel
that; the main characters'
desperate desire to be close
, though miles apart they may be.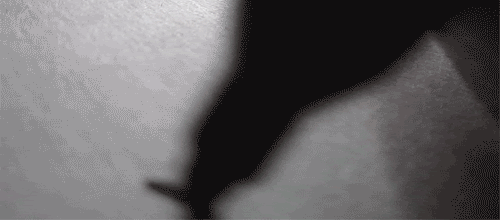 Which really gave the story an
delicious taste of the olden days
, when
vintage romances were sweet
in their simplicity—and the gorgeous tale of long-time love were
told with sighs of reverence
. But still with a bite of
lovely
,
naughty smut
. *wink wink*
My only complaint, really, was that I wished there was
moremoremore
to the novella. Because it really was extremely short—with chops of time that I wished were cooked on low and slow, instead of high and fast heat.
"You taste like sugar. I knew you'd be sweet, but damn."
♠ ♥ ♣ ♦
But overall,
I would for sure recommend
this tasty treat of an utterly romantic read—for those who want to satisfy their reading sweet-tooth with something that's smutty, charming, and oh-so satisfying.
Every letter, she asks me about the PS and why I leave it blank. I'm going to tell her, and I'm going to say all the words I've been holding back, saving them for when I can say them against her lips.
♠ ♥ ♣ ♦
*PS: I was given a copy of this book. But I do solemnly swear that I am up to...good. ;) This is a fair and honest review of this book, pinky promise.*