Title
: When You're Back
Series
: (Rosemary Beach, #12)
Author
: Abbi Glines
Genre
: New Adult
The future is bright for Reese Ellis. She has Mase Colt-Manning, the man of her dreams, and a family she didn't know existed until her long-lost father arrived on her doorstep in Rosemary Beach.



After growing up with a cruel mother and abusive stepfather, Reese is eager to get to know the caring and charming man who wants to be a part of her life. Everything is finally falling into place.

While Reese is visiting her new family in Chicago, Mase spends time with his "cousin," Aida, who has worshipped him since childhood. Though they're unrelated by blood, Mase and Aida have been raised to think of each other as family.



But when Reese returns, she can tell something isn't quite right with Aida, who clearly resents Reese and excels at manipulative little games. And though Mase is unsuspecting, Reese knows Aida doesn't love him like a cousin should...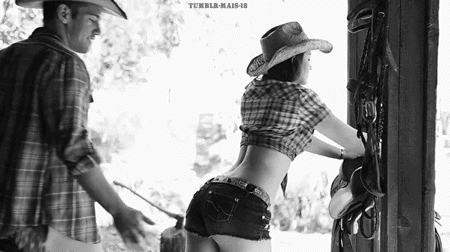 I was lucky enough to win a first-read copy of When You're Back by Abbi Glines through Goodreads—so first of all, thank you to whomever was involved with that awesomeness. :) And secondly, I would like to pinky promise that, even though I received an ARC, that in no way hinders my judgement to this review; all thoughts and opinions of this book are my own.
Okay, now that the formalities are over... let's get down to the good stuff. *wink, wink*
It might shock you when I admit that I'm not an over-the-top Abbi Glines fan. Yes, she's written some of my favorite books (like, the first three books in the Rosemary Beach series—can anyone swoon 'Cage York'?), but recently, her Hero's are too manwh*re-ish and her plots and characters to bleh for my tastes.
So it was mighty surprising to me when I found myself
reallllllly liking Mase Colt Manning and Reese Ellis' stories.
Their love bloomed in the first book of their duology—When I'm Gone (Rosemary Beach, #11)—and not only flourished, but weathered many terrible storms in this second and final book, When You're Back (Rosemary Beach, #12).
I know what you're thinking: drama, drama, drama—same ol', same ol'. And it is... but it isn't. Because
what I loved the most about this book was how all that drama tested Mase and Reese's romance—and that just goes to show just how much I believe in Mase and Reese as a couple
, because usually I am a psycho, jealous, anxiety-riddled witch when it comes to my book boyfriends and certain types of, ahem,
drama
.
But from the moment Mase met Reese in When I'm Gone, I believed with all my heart—and never doubted it for minute—that he loves her fiercely, and you can feel that (not just in the way he licks 'his little freckle') but in the way Mase protects Reese, thinks about her, and is determined to keep her forever.
And Reese—with all her insecurities and past transgressions—continues to grow as a character in When You're Back and become more certain of not just herself, but herself with Mase. Certain characters (*cough, cough* love-struck Aida and *cough* troublemaker Captain River) along with old nightmares and new fears emerge in When You're Back that have Mase and Reese's trust and doubt playing a cruel game of tug-a-war.
While most of the book followed Abbi Glines' usual writing style (i.e. a new 'Nan' in the form of a seemingly bubblier, sweeter cousin, or the unfortunate test-of-trust misunderstandings)
there were also some twists that deviated from Abbi's used-and-abused plot-lines... some plot-twists in this book (yes, twists—as in, plural) took even me by surprise—and trust me, baby, I've read it all...
So overall,
I'd defiantly recommend reading Mase and Reese's stories, When I'm Gone and When You're Back.
At the very least, you won't be disappointed with the hot office sex.
And I'll just be leaving you, with that mental image of
a hot Mase Colt Manning bending sweet little Reese over her office desk and licking his favorite freckle
... *sigh* I really wish I had an freckle below my buttcheek too. Maybe then I'd find my Mase Colt Manning...?