#REVIEW
Series: (Roommates, #1)
Genres:
New Adult

Contemporary Erotic Romance
Tropes: Best Friend's Little Brother, Roommates
The last time I saw my best friend's younger brother, he was a geek wearing braces. But when Cannon shows up to crash in my spare room, I get a swift reality check.

Now twenty-four, he's broad shouldered and masculine, and so sinfully sexy, I want to climb him like the jungle gyms we used to enjoy. At six-foot-something with lean muscles hiding under his T-shirt, a deep sexy voice, and full lips that pull into a smirk when he studies me, he's pure temptation.

Fresh out of a messy breakup, he doesn't want any entanglements. But I can resist, right?

I'm holding strong until the third night of our new arrangement when we get drunk and he confesses his biggest secret of all: he's cursed when it comes to sex. Apparently he's a god in bed, and women instantly fall in love with him.

I'm calling bullshit. In fact, I'm going to prove him wrong, and if I rack up a few much-needed orgasms in the process, all the better.
(Roommates, #1) The Room Mate

(Roommates, #2) The Play Mate

(Roommates, #3) The House Mate

(Roommates, #3.5) The Bed Mate

(Roommates, #4) The Soul Mate

Each book in the series can be read as a standalone.
Cannon has a problem—his cock is cursed. One night with him and it seems turns perfectly respectable women into crazy,
love-me-and-fuck-me-now
beasts. This doesn't seem like a problem ... until the one night is over, when the beasts woman want more from him then agreed upon.
Dick, good dick, made women crazy. It turned women's hearts into a frenzied mess, causing them to declare their undying love and latch on. I couldn't continue to unleash that kind of chaos.
But more isn't something Cannon can give—he has to focus on finishing his last two months of Med school so he can take care of his family, and build a career for himself. Though that proves to be difficult when an ex-beast goes all King-Kong on his apartment and trashes everything, getting Cannon kicked out as a result.
Thankfully Cannon's older sister, Allie, finds him a place to live temporarily—with her best friend Paige, who also happens to be
Cannon's one and only childhood crush
. With a four year age gap between them and life having moved on for the both of them, they hadn't seen each other for five years.
And when Paige opens her door to find her new roommate staring back at her, she
doesn't know whether to gape in surprise or jump his bones
. Because one look at him, and all Paige can think is that
Allie's little brother is definitively all grown up
…
Dressed in a black V-neck sweater, dark jeans, and boots, he was tall and muscular. His messy hair was cropped neatly on the sides, but long enough on top to grab during rough sex and hang onto for what would surely be the ride of my life.
…and not a little boy anymore, pining over his older sister's best friend. No,
Cannon's a man who takes what he wants—and what he's always wanted was Paige
. So when he confides to Paige that
his cock is cursed
and she calls bullshit, Cannon doesn't have a problem in proving her wrong.
The Room Mate
was such
a fun, friends-to-lovers read
! Light-hearted and laugh-out-loud, it pairs
sexy with funny
to make the
perfect roommate romance
.
"I'd be the kind of boyfriend who held your hair back while you blew me." His voice was sincere, but his words were crude.
"How darling of you."
Both main characters were very mature for an New Adult novel—defiantly refreshing for those who don't care for the usual silly drama of the NA genre.
The only character I didn't care for was actually Allie, Cannon's older sister and Paige's best friend. I found her to be (quite frankly) a bitch. I could understand her not wanting Cannon to get distracted from his education, but I couldn't understand how or why *spoiler* she, at the end, knowing her best friend's heart was breaking, could cruelly smirk at her and say
"That's probably for the best, don't you think?"
*spoiler
But Paige was reliable and steadfast in her approach to life, while
Cannon had this innate cockiness that somehow came off as totally endearing
. Together, they had
amazing chemistry
and their personalities seemed to compliment the others well.
And
though Paige may be older, it's Cannon who's wiser in the bedroom
. His
dominance
and
dirty talk
had me blushing and ohmigosh was it hothothot. I don't blame Paige for riding her BFF's little brother's cock...or for falling in love with him like a crazy beast.
"You sure about this, Paige?" He groaned as the broad head of him met my slick flesh.
"Very." I lowered myself another inch.
"Then ride that big dick, princess."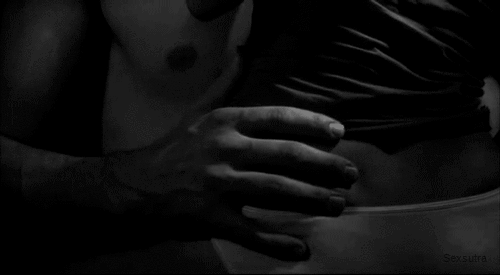 Because wow. Cannon may have came off as a player, but he was actually
a romantic at heart
. Some of my favorite quotes in the book was when he was thinking about his childhood, and the crush he'd always had on Paige. It was
so adorable
how those puppy-love feelings he had had never faded, but matured with time and opportunity—into a love that may have been
forbidden
but would never be forgotten.
I'd hear her giggling through the wall of Allie's room as they talked about boys, and wish I could make her laugh like that, be one of the boys she wanted.
The stolen sight of her tits when I was fourteen had inspired a lifelong love affair with breasts. Her honey-colored hair was the reason I'd always preferred blondes.
All in all,
I would for sure recommended The Room Mate
to those who need a
fun, light-hearted romantic comedy
that's low on angst but
high on heat
—but don't worry,
Dr. Cannon Roth
will take care of that fever. *wink*
Hero:
5-Stars
Heroine:
5-Stars
Romance:
5-Stars
Sex:
5-Stars
Plot:
5-Stars
Dialogue:
5-Stars
Writing:
5-Stars
PS: I was given a complementary copy of this book. But I do solemnly swear that I am up to...good. *wink* This is a fair, honest review and/or rating(s) of this book, pinky promise.