Title:
The Lost Slipper
Series:
(Fairytale Shifters, #3)
Author:
Alexa Riley
Genre
: Adult Erotic Paranormal Romance Novella
Rating:
5-Stars
Cliffhanger:
No
HEA:
Yes
Blog:
HERE
The first time Stone saw Winnie, she was alone in the woods with no memory of where she came from.

With one look, he knew something was different. When she finally came of age and her mating heat kicked in, he realized that she had always been the one.

Sent to live with a strange family, Winnie was forced to deal with the hateful treatment of her stepmother and stepsisters.

Mating the alpha changed that.

But when her past comes back to find her, will the heat last after the clock strikes midnight?

Warning: This shifter fairy tale is meant to be enjoyed by only those who love this kind of adorable stuff. Think you've got what it takes? Then come on in!
♥ (Fairytale Shifters, #1)
Riding Red
♥ (Fairytale Shifters, #1)
Beauty Sleeps
♥ (Fairytale Shifters, #3)
The Lost Slipper
*Each book can be read as a STANDALONE*
♠ ♣ ♥ ♦
Years ago,
Winnie was a lost bear—alone in the woods, she wandered without memory of who or what she was.
Scared of the empty void inside her mind while trapped in her bear's body, it was a relief to Winnie when
a wolf pack found her stomping through their woods.
Strangers or not, they were there for her—helping her, guiding her—through the dark, blank times. Especially
the wolf pack's Alpha Stone
—who was drawn to the
little, lost cub
from the moment he laid eyes on her.



I need to make my body feel the pain that is eating away at my heart. What is wrong with me? Why can't I stop this feeling, this need?



Although when
Stone's feelings of enchantment begin to deepen
, become something more tender, more hopeless, towards the underage bear-shifter, Winnie is
forced
to live with another family.



The thought of leaving him steals the breath from my lungs.



But with tears in her eyes and her heart on her sleeve,
Winnie begs Stone not to let her go, not to make her leave him.
But he does, and for years Winnie lives with that crushing feeling of rejection in her soul—all the while her new family fails to love her, instead treating her with hate.
So when Winnie unexpectedly becomes of age to mate, it's a shock that Alpha Stone knocks down the door,
claiming her as his
. A shock…and betrayal, because if Stone didn't want her in the past, what makes her want him in the present?



I feel more alone now than when I was running through the woods without any memory of anything. At least then I didn't have anyone to miss.



Winnie wants Stone to love her, but not because he has to. And now that
those deep, enchanting feelings of tenderness are no longer hopeless
, Stone is determined to bare himself to his little, once-lost cub, proving that he has (and always will) love her with every piece of himself: his mind, heart, body, and soul.
Winnie may deny me now, but I'll never want another. For as long as I live, I will be mated to her. And I wanted everyone to know it.

♠ ♣ ♥ ♦
As always, Alexa Riley's
well-written
story pulled me into a world of
love
and
laughs
and
very hot shifters
...not only of
The Lost Slipper
's Hero and heroine, but with enjoyable peaks into the lives of the previous Fairytale Shifters of
Beauty Sleeps
and
Riding Red
.
Gwen laughs, and it makes X—who I'd forgotten about—growl softly and sweetly, like he's enjoying the sound of her laughter, and it makes me smile.
♠ ♣ ♥ ♦
But it was
The Lost Slipper
's Hero, Alpha Stone, who was THE best. I really liked the conflicting sides to his personality; both
the tough Alpha who demanded dominance
, and the soft, caring mate who was willing to submit to the little cub he loved. Stone was smile-worthy—and all the
sweet-somethings he whispered into Winnie's ear
had that smile shifting into a swoon.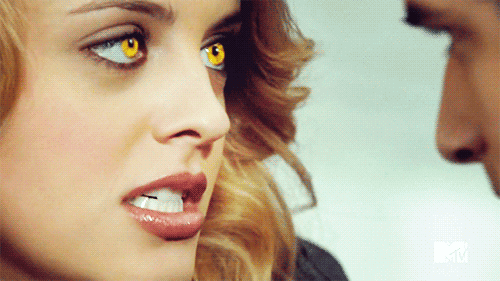 And while I
did
like her, Winnie's negativity at the beginning could be a but off-putting for some—although it didn't necessarily bother
me
, because I could understand why "negative" was her mindset, after all of those years of mental and physical abuse from her step-family.
I couldn't help but want more. And it wasn't just me, my bear wanted more, too. It was as if she'd woken from a deep hibernation and she was hungry and wanted to feast on Stone.
Though when Winnie's bear decided to show her inner beast—well, it gave me proud, mama-bear shivers. I adored seeing her transformation from
sad "Cinderella"
to
the happy "Princess"
...
...just with lots more
growls
,
teeth
, and
claws
in between.
♠ ♣ ♥ ♦
"Stone," she whispers. I move my lips back across her cheek and to her mouth, barely grazing my lips against hers. It's not a kiss, but a promise of what's to come.
The Lost Slipper
was a bit different than any of the other Fairytale Shifters books—as in, instead of an explosion of erotica, there was
a slow burn, a wonderful build-up of sensuality
. The story took time to develop, so there was so much more to this book than
just
rough love and sweet sex...
There was
tension
and
conflict
, there was
groveling
and
pain
, there was
hope
and
love
, and in the end, there was a
gorgeous
,
cheeky happily ever after
.

"More, Stone. Harder."

I'll never deny my mate what she wants. I grip her thighs as they press against my body. Her feet are dangling behind me, and I hear one of her shoes hit the floor.

"Looks like you lost a slipper, Cinderella."

"Cinderella wishes she had it this good." Winnie smiles…

♠ ♣ ♥ ♦
Also, I just have to admit: I was
so
pleasantly surprised at the evolution in this series
from book #1 to now, book #3.
Because with
The Lost Slipper
,
we, as readers, experience a lot
more than the "mating" aspect to the Fairytale Shifters; we learn about their world, the way it works, how the various shifters are alike, yet different—and it's
intriguing
, this paranormal world Alexa has created.

I really do hope the series continues—because
I'm looking forward to reading more about the love and life of all the Fairytale Shifters
to
cum
come.
♠ ♣ ♥ ♦
Overall,
I would most definitely recommend
The Lost Slipper
to those
erotic paranormal lovers
who're looking for a
light
,
romantic
,
deeply sensual
, read—that'll make them loose their thoughts, only to find their hearts in the woods of a fuck-filled fairytale.
♠ ♣ ♥ ♦
♠ ♣ ♥ ♦
*PS: I was given an copy of this book in exchange for a review. But I do solemnly swear that I am up to...good. *wink* This is a fair and honest review of this book, pinky promise.*