Title:
Better When It Hurts
Series:
(Stripped, #3)
Author:
Skye Warren
Genre
: Adult Contemporary Dark Erotic Romance
Rating:
5-Stars
Audiobook:
5-Stars
Cliffhanger:
No
HEA:
Yes
Review on Goodreads:
HERE
A forbidden romance about pain that binds us together...





Five years ago we lived in the same house. He was the ultimate bad boy.





And my foster brother.





Now he's back. Tougher, harder, meaner. All of it aimed at me, because I was the one who sent him away. It's payback time. He wants his pound of flesh, and I am helpless to say no.
♥ (Stripped, #0.5)
Tough Love
♥ (Stripped, #1)
Love the Way You Lie
♥ (Stripped, #2)
Better When It Hurts
♥ (Stripped, #2.5)
Even Better
♥ (Stripped, #3)
Pretty When You Cry
♥ (Stripped, #3.5)
Caught for Christmas
*Each book can be read as a STANDALONE*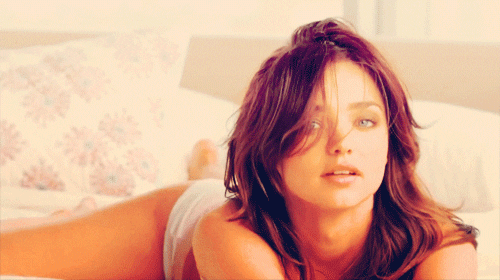 Hannah Bowman
was a girl who learned that
survival always has a price—and the currency is sex
to the highest, most toughest bidder. Growing up penniless, homeless, she
pays up for protection
, until she's
stripped
from her youth, her innocence and becomes someone else:
He makes me feel like the scared little girl I used to be when I knew him before. And him? He's like the big bad wolf, sizing me up before he swallows me whole.
Lola
is a woman who was taught that a glimpse of her body, a whisper of a
sexy
promise, a taste of her
sultry
mouth, can make
money fall
at her stiletto-clad feet. Cash that she craves because it helps her
pay for her absolution
—from the
lies
she once told, from the
pain
she once forced on the boy she loved...
But
Blue Eastman
isn't a boy anymore. He's a man; a
hard
,
cruel
, seemingly
unforgiving
man—who vows to collect on the debt of lies Hannah told, with Lola's tempting body.
"Three nights Lola. I don't think that's too much to ask after what you did. I don't think it's enough actually, but I can be lenient."
Although their
past and present collides
to create a mass of
beautiful destruction
...wherein the only truth for Hannah/Lola and Blue is whether or not
lust can buy forgiveness
, if
love will pay for all their mistakes
?
♠ ♥ ♣ ♦
Better When It Hurts
captivated me. The
slow, sultry
build into the
mystery
of Hannah/Lola and Blue's past lurked in the background of each page, while their
undeniable attraction
for one another raced through each chapter.
"I can't let you go. You know that, don't you? You're mine now. Learn the taste of me, the feel of me, because this is the only cock that's going to be in your mouth. I'm the only man you're going to fuck."
Tension and passion dripped with raw, gritty sensuality
with each word—especially since I had the pleasure of listening to
Stripped, #2
as an audiobook. Narrated by Veronica Fox, my cheeks would flush as her voice whispered the book's wicked words,
low and seductive
,
gruff and rough
, bringing
Better When It Hurts
an unforgettable voice.
♠ ♥ ♣ ♦
Blue
was a force to be reckoned with. I felt
his power
through Skye's writing, the beast caged beneath his skin—which enthralled me, that heady mix of
good and bad
. I never knew his intentions; while I thought (deep down) they were nice, they appeared
oh-so nefarious and naughty
. No matter how
angry
or
cold
he seemed to be, there was a warmth in him that attracted me like a moth to a flame in the dark.
My heart speeds up every time I turn away from him, wondering if this is the time he'll pounce. One of these times, he's going to dig into me with his teeth and his claws. He's going to hurt me, and I'm not sure I'll survive it.
Lola
was a hot mess; her
strength also bled into vulnerability
, her
sins
were desperately conquered with the
tattered remains of her virtues
. The way she surrendered to the often-
vicious
, always-hot attentions of Blue had
my heart aching
.
I need him to forgive me, to redeem me. I need him to hurt me at the same time as I fear it.
Their connection—an
angsty
concoction of
guilt and pain, hate and love, rough and romance, depravity and sensuality, humiliation and reverence
—was a toxic potion, enthralling me and thrilling me all at once.
♠ ♥ ♣ ♦
Overall,
I would most definitely recommend
this book for those who believe
romance is better read when it hurts
—because this tale of
betrayal and forgiveness
will haunt you with the
ache of longing
, will chase you with the
ghost of love
, will tempt you with the
passionate screams of hate
.
AS AMAZING AS ALICE'S DREAMS:
♠ ♥ ♣ ♦
*PS: I was given an copy of this book. But I do solemnly swear that I am up to...good. ;) This is a fair and honest review of this book, pinky promise.*