Title:
Beauty Sleeps
Series:
(Fairytale Shifter, #2—but can be read as a STANDALONE.)
Author:
Alexa Riley
Rating:
Adult Erotic Paranormal Romance
Cliffhanger:
No
HEA:
Yes
Xavier has watched Gwen for years, sneaking outside her window just to watch her sleep. She calls to him in a way he doesn't understand.

After he loses his mom and his sister in a tragic accident, he disappears into the woods and lets his wolf take over.

Gwen has been waiting around for her knight in shining armor to show up, but years have passed since she reached her mating age, and he still hasn't come.

When Xavier makes his way back to Gray Ridge, one scent captivates him like no other...

He's on a mission. Claiming Gwen as his mate is all that matters, even if she doesn't remember him.

What he isn't prepared for is Alpha Stone keeping them apart.
♥ (Fairytale Shifters, #1)
Riding Red
♥ (Fairytale Shifters, #2)
Beauty Sleeps
From the moment I laid eyes on Gwen, I knew she was special. And as I watched my beauty sleep, I hoped that one day she would be mine.
Xavier had watched his young
beauty sleep
, her eyelashes fluttering open and a promise at his lips: that
he'd always be there, watching over her
.
He lied.
Because that very night,
fate ripped Xavier's life apart
—the blood of his mother and sister staining the ground and staining his heart. Overwhelmed with grief and self-appointed blame,
Xavier ran deep into the dark woods
, never to return to Gwen...
"I can sense it in my beating heart. She's here."
...until five years later, when Xavier is determined to rebuild the life that was torn down by death. Once
a wild man running free as a wolf
, he repairs the damage to his body and soul through the
promise of his mate
—unknowingly, the beauty he watched sleep.
And when Gwen and Xavier meet again,
even years of broken promises won't keep them from mating
—but Gwen's over-protective brother, the Alpha of their Pack, threatens to force their love six-feet under.
So the savage beast awakens in Xavier, because no one will keep him from his sleeping beauty forevermore.
He's all bark and no bite. Scratch that, he does bite but only in the most pleasurable ways.
I adored X for
his uncivilized manner, his wild-and-untamed ways
—and even so, underneath all that primal male muscle and scruffy beard, was a man who had a caring touch and thoughtful heart. It was both
heart-warming and panty-melting
.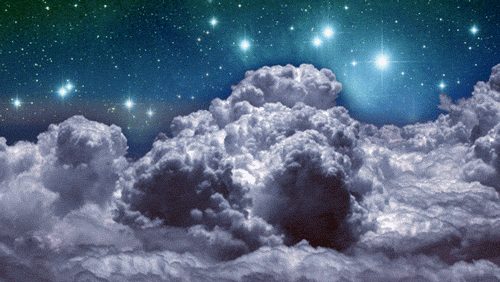 As promised by Alexa,
Beauty Sleeps
is
delightfully over-the-top
and
lots of fun
—but also,
oh-so sweet
. Because not only was this book rich with eroticism, it was also deeply sensual with
emotions
.
"It's been so long since I cared about anything. I don't think I could survive without you."
So much feeling, packed in between those smut-filled pages...that Alexa Riley pleasantly surprised me, while once again,
stealing my heart (and dirty mind) with her wicked writings and lusty, yet lovable, characters
.
*growls* I need moreee-grrrr Fairytale Shifters...
AMAZING AS ALICE'S DREAMS: